Physiotherapist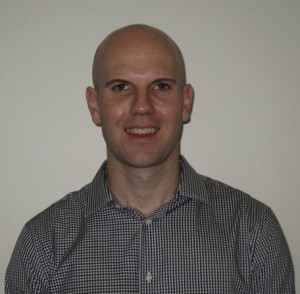 Physiotherapist

Bachelor of Physiotherapy

Bachelor of Science (Hons)

Graduate Certificate in Musculoskeletal Physiotherapy
Masters in Musculoskeletal Physiotherapy (Latrobe University)
Physiotherapist Jonathan Dodd has been consulting at Physioworks Health Group Camberwell since January 2015.
In 2015, Jonathan completed his Masters in Musculoskeletal Physiotherapy (Latrobe University) providing him with advanced clinical skills in Musculoskeletal Physiotherapy.
Jonathan completed a Bachelor of Science (Physiology and Zoology) at Monash University in 2000, completing his honours degree in 2001 with a research paper published internationally.
In 2008 Jonathan completed a four year Bachelor of Physiotherapy (Monash University). He was nominated for membership of the Golden Key International Honour Society for Scholastic Achievement and Excellence. Jonathan was initially employed as a physiotherapist by Eastern Health working through a variety of acute, inpatient rehabilitation and outpatient departments including musculoskeletal and emergency departments across the Maroondah and Angliss Hospital sites.
With a growing interest in musculoskeletal physiotherapy, Jonathan commenced at Physioworks Health Group Cranbourne and Pakenham in July 2010.
Jonathan has completed extensive professional development in the musculoskeletal area, including Clinical Pilates Level 1 and Level 2 with Dance Medicine Australia. He completed his Graduate Certificate in Musculoskeletal Physiotherapy (Latrobe University) in 2013.
Jonathan is complementing his work at Physioworks Camberwell by doing casual weekend work at St Vincent's Hospital on the musculoskeletal ward treating post-operative neurosurgical and orthopaedic patients.
Jonathan is a member of the Australian Physiotherapy Association (APA) and an active member of Musculoskeletal Physiotherapy Australia.