Physiotherapist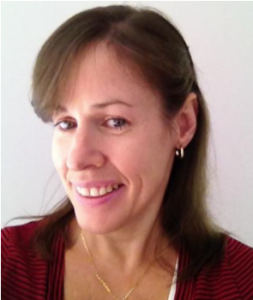 Bachelor of Applied Science (Physiotherapy)

Provider for the Better Start program
Senior Physiotherapist at The Royal Children's Hospital
Member of the Australian Physiotherapy Association (APA)

Member of the Australasian Academy of Cerebral Palsy and Developmental Medicine

Clinical Advisor for the Statewide Equipment Program (SWEP)
Liz (Elizabeth) Martin, a highly experienced Physiotherapist with over 20+ years experience working with infants and children, is now consulting at Physioworks Health Group Camberwell.
Liz Martin has extensive physiotherapy experience in a wide range of paediatric conditions, including cerebral palsy, Downs Syndrome, genetic syndromes, plagiocephaly, torticollis, post-operative rehabilitation, developmental disorders, and other orthopaedic and neurological conditions.
With a particular interest in cerebral palsy, Liz is a Member of the Australasian Academy of Cerebral Palsy and Developmental Medicine, and she is currently undertaking further research in this area.
Liz Martin is one of only three Victorian paediatric physiotherapy clinical advisors for the Statewide Equipment Program (SWEP), overseeing provision of clinical equipment through this program.
Liz graduated in physiotherapy in 1988 from Latrobe University (Melbourne) and initially started work at the Alfred Hospital in general physiotherapy, before moving into the area of rehabilitation and then working exclusively in paediatric physiotherapy.
Apart from consulting at Physioworks Health Group Camberwell, Liz Martin provides her physiotherapy expertise in treating infants and children at The Royal Children's Hospital (Melbourne) and at Yooralla.