Specialist Musculoskeletal Physiotherapist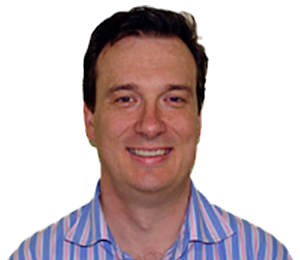 Specialist Musculoskeletal Physiotherapist

Fellow of the Australian College of Physiotherapy (FACP)


Director of Physioworks Health Group Camberwell and Mulgrave

Occupational Physiotherapist – TAC/Worksafe Preferred Provider
Andrew Dalwood is a Specialist Musculoskeletal Physiotherapist and Director at Physioworks Health Group Camberwell.
Andrew Dalwood's areas of expertise include Chronic Lower Back and Neck Pain, Headaches, Occupational and Industrial Physiotherapy, Shoulder and Knee Rehabilitation and Chronic Pain Management.
Having graduated from La Trobe University in 1990, Andrew commenced his physiotherapy career at The Royal Melbourne Hospital.
In 1995 he returned from 2 years working in the United Kingdom and completed a year of full time study to achieve his post-graduate diploma in Manipulative Therapy from La Trobe University. The following year he joined Waverley Park Physiotherapy Centre and in 2000 became the sole principal of this practice, which is now part of the Physioworks Health Group (Mulgrave)
Andrew has spent a number of years teaching on the Manipulative Therapy post-graduate course at La Trobe University, and still enjoys teaching both undergraduates and post graduates. Andrew Dalwood is regularly  involved in multiple clinical research projects in the area of hip and knee osteoarthritis with The University of Melbourne.
At Waverley Park Physiotherapy Centre Andrew Dalwood has extensive experience in Industrial Physiotherapy, consulting with large, multinational companies as their principal physiotherapist to reduce injury frequency and improve workplace injury management.
Following further intensive, advanced specialist study, training and rigorous examinations, Andrew Dalwood was awarded the title Specialist Musculoskeletal Physiotherapist and has been awarded a Fellowship of the Australian College of Physiotherapy (FACP).
Currently, there are 100+ Specialist Musculoskeletal Physiotherapists in Australia, with 15 practicing Specialist Musculoskeletal Physiotherapists in Melbourne, two of whom are Directors at Physioworks Camberwell.
Andrew Dalwood has been a member of the Australian Physiotherapy Association (APA) since 1990, including as a past Chairman of the Victorian Chapter of Musculoskeletal Physiotherapy Australia and continues to be an active member of the APA, Musculoskeletal Physiotherapy Australia and the Australian College of Physiotherapists.
Together with fellow Specialist Musculoskeletal Physiotherapist David Francis and as part of the Specialist Physiotherapy Group, Andrew Dalwood has established Physioworks Health Group Camberwell to provide an outstanding level of Specialist, Sport and General Physiotherapy services to the inner south eastern suburbs of Melbourne.