Paediatric Physiotherapist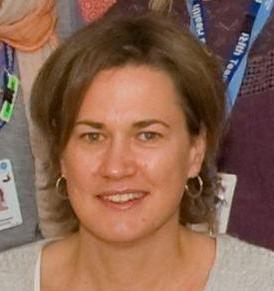 Doctor of Philosophy 2008 – University of Melbourne

Master of Paediatric Physiotherapy 1998 – University of Melbourne

Member of the Paediatric Group of the Australian Physiotherapy Association

Member of the Australasian Academy of Cerebral Palsy and Developmental Medicine

Member of the Paediatric Group of the Australian Physiotherapy Association and the Australasian Academy of Cerebral Palsy and Developmental Medicine

Anne McCoy Award 2013 – Australian Physiotherapy Association – for outstanding contribution towards the advancement of Paediatric Physiotherapy
Adrienne Harvey is a highly qualified, leading paediatric physiotherapist with over 20+ years of extensive clinical and research experience in Melbourne, Australia and overseas.
Adrienne Harvey has a keen interest and expertise in the management of children with cerebral palsy, particularly following interventions and paediatric orthopaedics. Adrienne Harvey consults on children with developmental delay, plagiocephaly, torticollis, toe-walking, postural variations, and a variety of neurological and orthopaedic conditions.
Adrienne's early career involved working at the Geelong Hospital and the Royal Children's Hospital, Melbourne. She spent a year working in paediatric orthopaedics in London UK, before returning to Melbourne to work in paediatric rehabilitation.
In 1998 Adrienne returned to the Royal Children's Hospital Melbourne and spent the next ten years specialising in paediatric orthopaedics, gait analysis and rehabilitation following orthopaedic surgery for children with cerebral palsy.
Adrienne Harvey has completed a Masters of Physiotherapy in Paediatrics and completed her PhD on the Functional Mobility Scale for children with cerebral palsy.
In 2008-2010, Adrienne spent two years in Canada working at The CanChild Centre for Childhood Disability Research, a leading international research team in childhood disability.
Adrienne Harvey joined Physioworks Camberwell in August 2012, providing paediatric physiotherapy expertise to our specialist clinic.
In November 2013, Adrienne Harvey was presented with the Australian Physiotherapy Association (APA) Anne McCoy Award for outstanding contribution towards the advancement of Paediatric Physiotherapy in Victoria.
Currently Adrienne also works at the Royal Children's Hospital Melbourne in the Department of Developmental Medicine and for the Victorian Paediatric Rehabilitation Service.