Excellence in Physiotherapy.  Welcome to Physioworks Health Group Camberwell.
Physioworks Health Group Camberwell provides outstanding General Physiotherapy, Sports Physiotherapy and Specialist Musculoskeletal Physiotherapy treatment for men and women delivered by highly qualified, experienced, professional health care practitioners at our well established practice in Camberwell Rd, Camberwell.  Read More
LATEST NEWS: APA Sport Physiotherapist Brad Fernihough reviews Hip & Back Pain in Dancers
Physioworks Camberwell offer treatment for a range of conditions including:
• Back, Spinal and Neck Pain
• Hip Knee, Ankle, Foot Pain
• Shoulder, Elbow and Hand Pain
• Work Related Injuries
• Sporting Injuries
• Surgical Rehabilitation
• Osteoarthritis


Physioworks Camberwell has an experienced team of physiotherapists and health care professionals providing a range of specialty services including:
• Specialist Musculoskeletal Physiotherapy
• Manipulative Physiotherapy
• Paediatric Physiotherapy
• Sports Injury Management
• Clinical Pilates
• Dry Needling
• Massage Therapy
• Exercise Physiology
• Occupational Injury Management
• Rehabilitation
Physioworks Health Group Directors Andrew Dalwood and David Francis are two leading Specialist Musculoskeletal Physiotherapists* practicing in Melbourne.
Specialist
Musculoskeletal
Physiotherapists
Co-Directors Andrew Dalwood FACP and David Francis FACP are trained as Specialist Musculoskeletal Physiotherapists*, meaning they are highest qualified to best assess your condition.
Read more

Specialist Musculoskeletal Physiotherapists have undertaken advanced specialty training and undergone rigorous oral and clinical examinations to be awarded Fellowship in the Australian College of Physiotherapists (FACP).

Accordingly, Specialist Musculoskeletal Physiotherapists are recognised by their fellowship status indicated by the lettering F.A.C.P.

Currently, there are approximately 100+ Specialist Musculoskeletal Physiotherapists in Australia, two of whom are the Directors of the Physioworks Health Group.

As leaders in their field, Andrew Dalwood and David Francis offer the highest level of expertise in assessing, treating and managing complex and difficult musculoskeletal problems. This expertise extends to providing patients, doctors, health professionals, insurers and legal practitioners with advanced diagnosis, management plans, expert opinions and evaluation of complex cases.

*As awarded by Fellowship in the Australian College of Physiotherapists in 2009.
Proudly supporting our community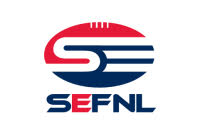 CONTACT US to discuss potential support by Physioworks Camberwell of your community based sports organisation.